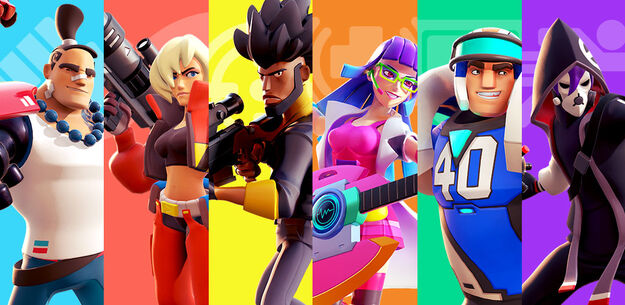 It's Rumble Time!
Rumble League is a thrilling multiplayer arena game that can be played with friends or other players around the world. Every match is an intense showdown, pitting a diverse cast of Superstars against each other in various maps and game modes.
The game is currently under development but accepting pre-registrations to early access.
News
Latest Update
Introducing Arashi, once a member of the Kyoto Cloud Racoons baseball team, he's now his delivering electrifying performances in Rumble League.
We heard your feedback and have changed the way trophy progression works. Fewer trophies are reduced on losses. The new progression system unlocks characters, modes, and upgrades as you move up trophy divisions
Royale Sands, the new 5v5v5 royale mode.
Pro Tip
As Beatriz, target enemies clumped together to deal damage to all of them.
Social Media
Community content is available under
CC-BY-SA
unless otherwise noted.